Placental Research Study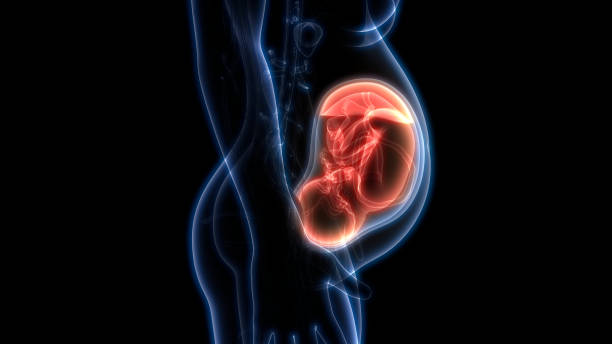 Determining the Health of the Mom and Baby
The management of the Placental Study is divided into four main sections: 
Participant Recruitment/Randomization and M-O-M-S Intervention
Clinical and Pathology Assessment/Sample Collection
Molecular Support Laboratories
Data Consolidation, Management, and Analysis

Psychosocial and Tissue Data
Molecular Data
Electronic Omics Data
Future Research – Implications for Military Medicine
Longitudinal studies starting in the first trimester
Perinatal studies of reactivity to a stressor or trigger
Assessing placental changes related to perinatal anxiety/stress
Biomarkers in pregnancy and relationship to birth outcomes/physiologic changes
Biomarkers and relationship to psychosocial measures -interventions
Need military support programs focused on pregnancy anxiety and depressive symptoms and must identify those in need of perinatal/postpartum treatment
Obvious anxiety r/t to preparation for labor/well-being points to need for focus on birthing classes and perinatal education
Emphasis on postpartum depression requires perinatal assessment/intervention
If maternal-child care is sent out to the civilian community –MUST incorporate some type of support and connectedness with the military community
Military Marital and Spousal Related Articles By Dr. Karen Weis
Research in Nursing & Health, 2008, 31, 196–207
Abstract:
The effect of military deployment and perceived availability and source of community support on women's acceptance of pregnancy were examined in each trimester of pregnancy at four military bases. The sample was 503 primigravida or multigravida women eligible for care in the military medical system. Military deployment and community support had a statistically significant effect on pregnancy acceptance. Gravidas with deployed husbands had higher conflict for accepting pregnancy than gravidas without deployed spouses. Community support had a significant positive effect on pregnancy acceptance. Women perceiving support predominantly from off-base versus on-base communities had significantly higher conflict with acceptance of pregnancy. Findings point to improved maternal acceptance of pregnancy with paternal presence and community support in the event of military deployment.
Published 2008 Wiley Periodicals, Inc. Res Nurse Health 31:196–207, 2008
Southern Online Journal of Nursing Research – www.snrs.org – Volume 10, Number 3
Abstract
A woman's ability to adapt and identify with the concept of being a mother is a process that occurs progressively throughout pregnancy and is predictive of postpartum adaptation and infant health outcomes. Integral to this adaptive process is the esteem-enhancing support from a partner or husband. Less is known about the impact of military deployment and the absence of the husband on the pregnant woman's level of anxiety and its impact on postpartum maternal infant attachment. The effect of spousal deployment during pregnancy on prenatal anxiety and adaptation to a 6-month measure of maternal-infant attachment was the focus of this study. The sample comprised 113 pregnant women eligible for care in the military medical system. Significant predictors of postpartum maternal-infant attachment and satisfaction with maternal role and infant care were: Prenatal deployment of one's spouse, specific prenatal measures of anxiety and depression, and the pregnant woman's relationship with her spouse. The findings indicate the unique and important support provided by the spouse. Most particularly the findings show the impact of prenatal partner/spousal separation secondary to military deployment on postpartum maternal adaptation and maternal-infant attachment.