The WEIS Research Lab brings together a team of highly skilled medical and health professionals from the University of the Incarnate Word, University of Texas-Health Science Center at Houston, BioBridge Global, Dimensions Analytics and the Science and Technology Division from the 59th Medical Wing at Lackland, Joint Base San Antonio (JBSA) and the Pathology and Obstetrical Departments at the San Antonio Military Medical Center, Joint Base San Antonio. The research team is comprised of a multi-disciplinary team of nurses, physicians, bio-engineering, molecular biology, laboratory science, biostatistics and research coordinators. The members of the team bring unique expertise to ensure that specific goals within the program of research are accomplished. 
Karen L. Weis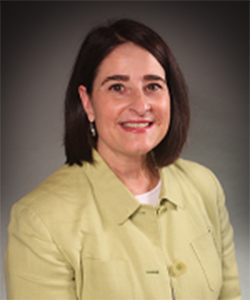 PhD, RNC-OB, FAAN, Col (ret)
Dr. Weis is a Professor and the Brigadier General Endowed Chair of Nursing Research at the University of the Incarnate Word.
In addition to teaching within the graduate and undergraduate nursing programs, she leads a robust program of research in prenatal maternal adaptation to pregnancy, prenatal anxiety and birth outcomes. She guides research efforts for both faculty and students. Her nursing career expands over thirty years. Upon graduation from nursing school, she accepted a commission in the United States Air Force where she held positions as Clinical Nurse, Labor and Delivery; Nurse Manager and Flight Commander of various Birthing Centers and was the Deputy Squadron Commander for the Air Force's largest Maternal Child Squadron. She was a flight nurse and the Officer in Charge of Aircrew Training at the 2nd and 86th Aeromedical Evacuation Squadrons, Rhein Main and then Ramstein AB Germany. She has deployed in support of Operations DESERT SHIELD/DESERT STORM, NORTHERN WATCH, PROVIDE COMFORT, and ENDURING FREEDOM. She was a Chief Nurse in Saudi Arabia and in Afghanistan. Dr. Weis has a Master of Nursing in high-risk obstetrics and acute care nursing and a Ph.D. in nursing science. Dr. Weis' focused research efforts have led to seminal findings for pregnancy-specific anxiety to low birth weight as well as preterm gestation. These findings led to the development of the Mentors Offering Maternal Support (M-O-M-S) program, a prenatal program aimed at decreasing pregnancy anxiety and depression. She coauthored the third and fourth editions of "Psychosocial Adaptation to Pregnancy." Dr. Weis is a Fellow in the American Academy of Nursing. 
Karen Weis's Research Gate Profile
Katherine K.C. Walker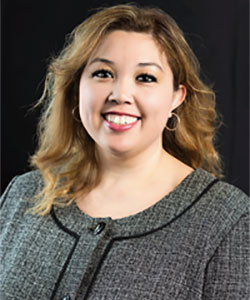 MSN, RN
Program/Data Manager
Katherine has worked with Dr. Weis for the last 10 years on 3 previous longitudinal studies and is familiar with the M-O-M-S program curriculum, design and study variables. On previous studies, Katherine managed the recruitment of over 600 participants across pregnancy and established processes for serum collection and analysis. She also has experience conducting multi-site studies, working with multiple IRB's, grants.gov, and the eIRB system. She has worked with civilian and military funding and reporting agencies to ensure all annual reports with budget verifications were submitted as required. She will be the day-to-day point of contact for all project requirements. Katherine manages the project budgets, supplies/shipping, specimen transport, supplies, and regulatory and essential document record keeping and  reporting. She is also responsible for data management to include data cleaning, coding datasets and maintaining secure databases for the various projects. Katherine has over 10 years of managerial and project management and 20+ years of clinical nursing experience.
Julie Nadeau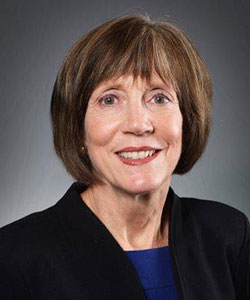 EdD, MSN, RN, CNE
Dr. Julie Nadeau is a tenured associate professor at the University of the Incarnate Word (UIW) in San Antonio, Texas. Dr. Nadeau has 20 years of experience in maternal-newborn health. She has contributed to five editions of Olds' Maternal Newborn Nursing and Women's Health since 2004. She authored ten MyNursingLab online case studies for the textbook. Her doctoral research, which explored the experiences of successful Latina pre-nursing students, was published in Nursing Education Perspectives in 2014.
As an expert in qualitative methods, Dr. Nadeau leads the collection and analyses of qualitative data for the Mentors Offering Maternal Support (M-O-M-S™) program. She conducts interviews with M-O-M-S™ participants which provides a greater depth and understanding of the participants' pregnancy experiences.
Dr. Nadeau was a 2017 American Association of Colleges of Nursing (AACN) Leadership in Academic Nursing Programs (LANP) Fellow, and she served as the project director for the HRSA Scholarship for Disadvantaged Students (SDS) 2016-2020 grant ($2.5 million) at UIW. She co-authored the HRSA SDS 2020-2025 grant application (awarded $3.2 million) with Dr. Kathleen Tilton. She is a member of the Texas Nurses Association, the American Nurses Association, Sigma Theta Tau International Nursing Honor Society, and the Association for Women's Health, Obstetric, and Neonatal Nursing. Julie is married with two adult sons.
Blandine Bustamante Helfrich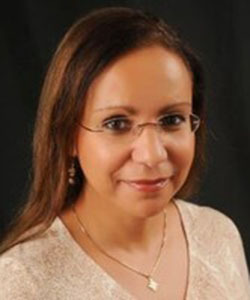 MD, MPH, FCAP
Dr. Bustamante is a Perinatal Pathologist and the Assistant Dean of Faculty Affairs for the University of the Incarnate Word School of Medicine. She has over 20 years of clinical experience in placental pathology and maternal child health, and extensive research experience honed at the Johns Hopkins Bloomberg School of Public Health. Dr. Bustamante serves as a Co-Investigator on the placental study where she performs independent assessments of the stained slides of placental tissue and determines coding. If pathology residents are assigned to the study, Dr. Bustamante mentors the residents in placental pathology and coding.
Robert O. Brady
Lt Col, USAF, MC
Lt Col Brady is a Pediatric Pathologist and the Program Director of the Pathology Residency program at Brooke Army Medical Center (BAMC), as well as an Assistant Professor at USUHS. Lt Col Brady is assigned to the 59 MDW/959 MDG/959 CSPS/SGVLL. His expertise as a pediatric pathologist includes placental pathology. Dr. Brady leads the placental research efforts, which include histopathology and microscopic evaluation and coding of all study placentas. Dr. Brady is mentoring and guiding pathology residents in this science.
Wenyaw Chan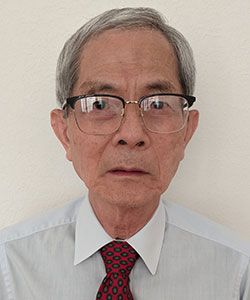 PhD
Biostatistician
Dr. Chan is a Professor of Biostatistics in the School of Public Health, UT Health Science Center – Houston. He holds an adjunct appointment in the Department of Internal Medicine at Baylor College of Medicine. He is a fellow of the American Statistical Association and an elected member of UT Shine Academy of Health Science Education. He has authored or co-authored over 230 articles in peer-reviewed journals and two books. He has served as a PI or co-investigator for over 50 research grants, most of them were funded by NIH or CDC. Dr. Chan is an expert in the statistical methodologies necessary for the complex data involving both longitudinal psychosocial variables and biophysical specimens. He and Dr. Weis have collaborated for over 10 years.
Brittney S. Graham
D.O., CPT, USA
CPT Graham is a PGY-3 pathology resident at Brooke Army medical Center (BAMC). Her interests include pediatric and women's pathology. Dr. Graham's research duties include grossing the study placentas, acquiring tissue for molecular studies, assisting in the development of the coding rubric, and coordinating tissue transfer. She is under the guidance and mentorship of Lt Col Brady.
Tony Yuan
PhD
Dr. Yuan is the lead scientist at the 59th Medical Wing, Science and Technology Division, JBSA Lackland. Dr. Yuan is a biomedical engineer with 14 years of experience in research in fields ranging from molecular biology, biomaterials, and tissue engineering. To this end, he has extensive experience in immunological and physiological responses in transplantations and utilization of engineered tissue and cellular products. Primarily, Dr. Yuan provides oversight of management, storage, and processing of collected biospecimen as well as the molecular and biomarker analysis