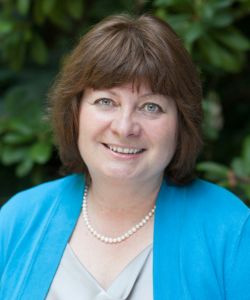 Welcome to the Ila Faye Miller School of Nursing and Health Professions at the University of Incarnate Word. At the School of Nursing and Health Professions, we combine science, technology, clinical skills, caring, and faith to assist our students in their pursuit of discipline knowledge, truth and social justice.
We have a strong and extraordinary faculty, staff, and community partners dedicated to addressing the many challenges facing today's healthcare through premier education of students, research and service. Currently, we have over 1,000 students in our programs — from undergraduate pre-nursing and pre-health majors to Bachelor of Science in Nursing programs, Bachelors of Science  in Kinesiology, Nuclear Medicine, Sport Management and Healthcare sciences, to graduate students completing their Master of Science in Kinesiology, Master of Science in Nursing Leadership, Doctor of Nursing Practice and post graduate certificate programs. Our curricula across the programs are innovative and forward thinking, with the interprofessional and service learning components, to develop the students' specific discipline knowledge, as well as, understanding the concepts of population health, to advance healthy and equitable communities through clinical work, interprofessional collaboration, research, policy and advocacy.
It's a critical time in history where health professions can and should work together to have an extraordinary impact on the health of our nation and global health. With our healthcare system moving toward greater focus on preventive health care, drawing on the collective knowledge from various health disciplines we can develop innovative programs, research and policies that positively impact the health of our nation and beyond. We are uniquely positioned to not only do what we do best – care for others within the scope of our disciplines– but also to lead, innovate and change the world for the better together. We are proud of each UIW graduate and are excited to have you join us on this journey to a more equitable health care future.
I am honored and grateful to serve as dean of this wonderful school, and I wish you a healthy and successful academic year!
Danuta M. Wojnar, PhD, RN, MN, IBCLC, FAAN
Dean and Professor
RWJF Executive Nurse Fellow 2012-2015
Ila Faye Miller School of Nursing and Health Professions
University of the Incarnate Word