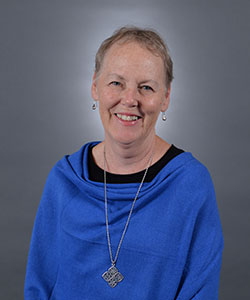 Welcome to the Ila Faye Miller School of Nursing and Health Professions (SNHP). The goal of the school is to provide an excellent student-centered education that will promote leadership development among students in each of the health disciplines. The mission of the school is to extend the healing ministry of Jesus Christ, the Incarnate Word, through the educational preparation of health professionals.
The school offers outstanding programs in Community Health Education, Kinesiology, Nuclear Medicine Science, Nursing, Public Health (Minor), Healthcare Sciences and Sport Management.
Faculty in all programs are skilled practitioners who constantly strive for new ways to foster student learning and are respected in the community for their teaching, research and service. Faculty are known for their expertise in maternal child health, evidence-based practice and athletic training, to name a few. Graduates of our health science programs consistently achieve outstanding passing rates on national licensure exams and are selected for professional healthcare programs. Each program includes intensive clinical internships to help to ensure our graduates are highly sought-after employees in the health care system.
In the spirit of the Sisters of Charity of the Incarnate Word and UIW, the students, faculty and staff continue significant service to at-risk individuals and families in San Antonio, South Texas and Mexico. Examples include the Annual Green Bean Drive for the Jimenez Thanksgiving Dinner, numerous health fairs and inter-professional activities in South Texas and Mexico.
Many students participate in several collaborative programs with the U.S. Army Reserve Officer Training Corps. Through these agreements, students may earn credit and additional scholarship opportunities while serving their country.
Our dedicated faculty help and inspire students to achieve their goals. Through their teaching, research and service, our faculty are making differences in the lives of students and in the health of citizens across the state, nation and world. We hope to have you join us on this journey. Please reach out if you have any questions or need more information about the school and its programs.
Holly Cassells PhD, MPH, RN
Dean and Professor
Ila Faye Miller School of Nursing & Health Professions
University of the Incarnate Word