October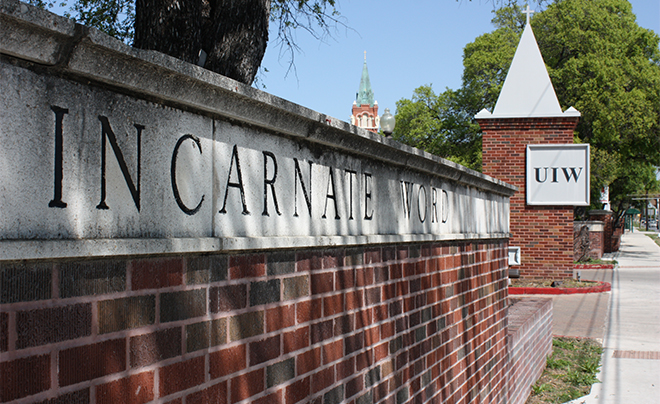 September
August
July
June

06/16/2023
The University of the Incarnate Word's health professions programs recently held the annual Health Professions Summer Camp for local area high school students at the School of Osteopathic Medicine (UIWSOM). The camp was a unique opportunity for students to gain insight into the various health professions programs offered at the University.

06/05/2023
After more than 40 years of service to the University of the Incarnate Word, Dr. Holly Cassells is prepared to call it a career. Cassells, a Registered Nurse who has dedicated her life to education and service in the healthcare industry, announced that she will retire at the end of the Spring 2023 semester.
March

03/09/2023
Each year, the UIW Ila Faye Miller School of Nursing and Health Professions (SNHP) gathers for the Sr. Margaret Mary (Lucilla), CCVI Nursing Lecture. On Tuesday, March 7, Delia G. Meyer, PhD, RN, CE, assistant professor in SNHP, served as the keynote speaker for the 2023 lecture, sharing a presentation titled "'You're Your Own Child's Doctor': Mexican American Parents' Experiences with Asthma." Nursing students, licensed nurses, healthcare professionals, faculty and distinguished guests attended the event.
January

01/10/2023
UIW is proud to announce that the UIW Ila Faye Miller School of Nursing and Health Professions is one of fourteen programs across the United States awarded a 3-year, $1,049,754 grant from the federal government, Health Resources Services Administration, Nursing Education, Practice, Quality and Retention.